The Avenue Concept's sculpture program displays large scale sculpture on several curated sites throughout downtown Providence. The streets of Providence are transformed by the addition of artwork placed by the Avenue Concept. Sculptures and murals create destinations, unexpected moments, and opportunities for contemplation and inspiration. The Avenue Concept brings new artwork to the community every year. Walking from one artwork to the next is an extraordinary way of navigating Providence, the creative capital.
Call for Entry 2022
The 2022 Call For Entry for Sculpture has closed. The Avenue Concept thanks all of the talented artists who submitted applications of dynamic outdoor sculptures for display in Downtown Providence, Rhode Island.

In the spring and early summer of 2022 the selected artworks will be unveiled.

Selected artists receive benefits including: $2,000.00 for 1-year lease of their artwork, transportation, installation covered by TAC, documentation made available to the artist, features on our website and in newsletter and social media posts, the opportunity for an engagement event like an artist talk or process demo, a video interview with the artist, inclusion in the Avenue Concept walking tour app, digital archive.

This opportunity is open to all emerging and established sculpture artists within 200 miles of Providence RI. BIPOC, LGBTQIA2S+ artists are encouraged to apply.
Jury for Call for Entry 2022
The Avenue Concept is helped by accomplished individuals every year to select artwork for the regularly programmed sculpture sites located throughout Downtown, Providence, RI. The Jury has multiple intersection points with Providence, the creative community, the Avenue Concept and have insights into contemporary art.
Jury for the 2022 exhibition: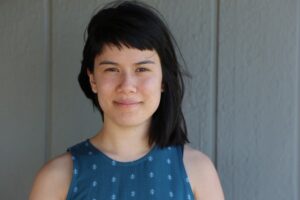 Maia Chao is an interdisciplinary artist whose work examines informal and formal institutions, such as family, school, museums, language, economic and legal systems. Working collaboratively in performance, video, sculpture, and social practice, she frequently draws on methods from anthropology, linguistics, and psychology. She is co-creator of the socially engaged artwork, Look at Art. Get Paid. Chao has received commissions from The Shed, The New School, and Tufts University; and exhibited at the RISD Museum, Kellen Gallery at Parsons, Brown University, Haverford College, The Fine Arts Work Center, and Cuchifritos Gallery. She has designed and led public programs at MoMA and the New Museum. Recent residencies and fellowships include: Haverford College, Asian American Arts Alliance of NYC, Pioneer Works, and Queer|Art. Her work has been discussed in BOMB Magazine, The Paris Review and Hyperallergic. A Fulbright grantee, Chao holds a BA in Anthropology from Brown University and an MFA from RISD. She is a member of the artist collective Vox Populi in Philadelphia.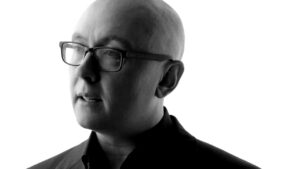 Paul Myoda (b. 1967, United States) is a Japanese-American sculptor based in Rhode Island. Myoda is inspired by the underlying logic and mathematical principles of the natural world and applies them to his work with new media, technology and industrial materials. The results are compositions of light, motion, and form that find a balance and a beauty between the organic and built. His sculptures and installations are regularly exhibited both nationally and internationally.
Myoda holds a BFA from the Rhode Island School of Design and an MFA from Yale University. Based in NYC from 1990-2006, Myoda was represented by the Friedrich Petzel Gallery, and was co-founder of Big Room, an art production and design collective in New York City. He was also a contributor to Art in America, Flash Art and Frieze. He is a recipient of grants from the National Endowment for the Arts, Warhol Foundation and Howard Foundation, among others. In 2001 he participated in the Lower Manhattan Cultural Council's World Views Program and had a studio on the 91st floor of WTC I. In March of 2002 he co-created the Tribute in Light in memory of the tragic events of September 11th, 2001, which has since become an annual installation. 
Over the past fifteen years, Myoda has been developing an extended series of interactive illuminating sculptures and sculptural installations that respond to the presence of viewers. Their design is informed by a wide range of forms, such as bioluminescent fauna, crystal morphology and religious nimbuses. An example of hybrid arts practice and cybernetic sculpture, the series bridges the disconnections and eases the anxieties of the post-industrial world through affect, presence and responsive gesture. His works are part of the collections of the Queens Museum of Art, Museum of Contemporary Art, San Diego, the Museum of Contemporary Art, Miami and the Library of Congress, among others. He has had solo exhibitions of this series of works at the Dorsch Gallery, Miami, FL; the Project 4 Gallery, Washington DC; the Yellow Peril Gallery, Providence, RI; the Maine Museum at the University of Maine; the Peligro Amarillo Gallery, San Juan, Puerto Rico; and the Plug-In Exhibition, Istanbul, Turkey, in addition to numerous group exhibitions. 
He is an Associate Professor in Brown University's Visual Art Department, where he has been teaching since 2006.  For more information please visit: www.paulmyoda.com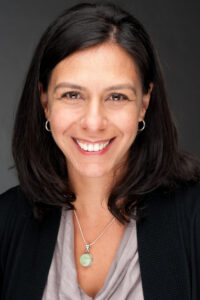 Lisa Carnevale is a founder and the executive director of DESIGNxRI, an economic development nonprofit working to create an opportunity-driven environment for the design sector to thrive in Rhode Island. Since 1997, Lisa has worked in strategy, organizational development and communications. During these years, she started new nonprofit organizations in emerging economic sectors, led innovative initiatives in both Seattle and Providence, and helped numerous nonprofits and civic entities tackle impact through policy and engagement. Lisa uniquely melds her years of experience as a communicator, advocate and entrepreneur to provide forward-looking strategy and execution for start-up organizations, innovative companies, nonprofits and civic agencies. Over her career, she has engaged in roles that have included community building, lobbying, executive leadership, interim leadership, organizational development, and director of strategy and communications.
Lisa's leadership includes co-founding and directing Partnership for Creative Industrial Space, a nonprofit real estate development organization focused on the creative reuse of industrial and manufacturing mills in Providence; leading RI Citizens for the Arts from an all-volunteer effort to a nationally-tied advocacy voice for the arts in the political realm; shaping a young coalition of tobacco-free leaders around policy positions and organizational structure at American Lung Association of the Northeast; and founding DESIGNxRI as a catalyst for the design sector in RI. As a consultant, Lisa has worked with clients ranging from early stage high tech and international business-to-business companies to nonprofit organizations, advocacy networks, place making initiatives and small businesses.
Prior Jurors:
Cade Tompkins    Janaya Kizzie      Carla Ricci          Karen Beebe        Gillian Christy
Paul Amaral         Yesica Guerra       Xander Marro       Bob Rizzo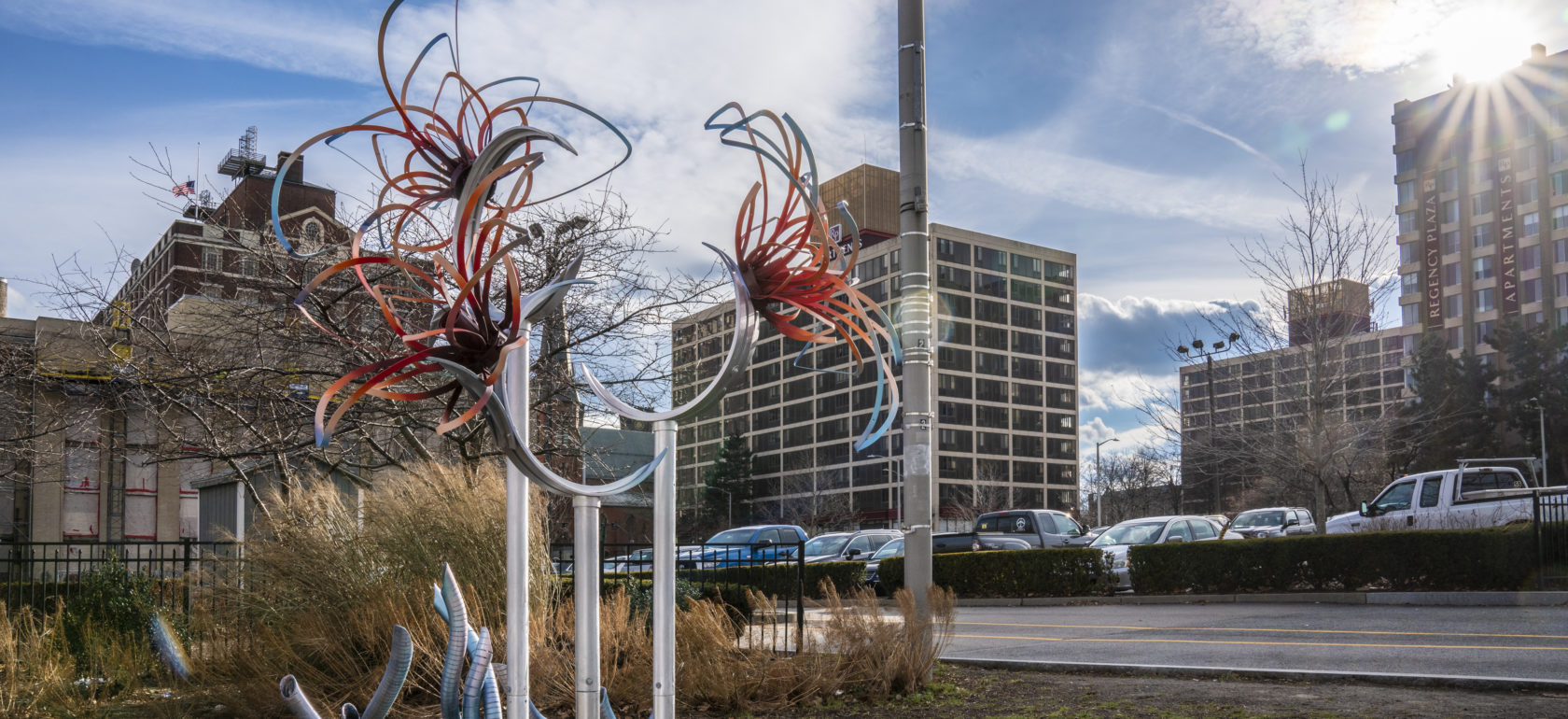 Make your mark on Providence!
"By far, the best experience we have had working with another public art organization." Gilbert Boro, 2019-2020 Participating TAC Sculpture Artist

"I felt that The Avenue Concept knew the best spot for the scale of my sculpture. I will always speak highly and enthusiastically about what the Avenue Concept is doing at any opportunity!" Leslie Fry, 2019-2020 Participating TAC Sculpture Artist
Interested in other opportunities?
The Avenue Concept also places artwork in locations with partner businesses, organizations and neighboring towns. These opportunities arise throughout the year and are not part of our annual call for entry. The nature of these partner exhibition opportunities are varied and have criteria specific to each and for that reason artists are encouraged to submit a comprehensive representation of artwork they have available, including indoor sculpture, outdoor sculpture, drawings, paintings and maquettes.
If you are an artist and you would like to have your artwork on file with us for consideration for these opportunities please send an email to  artwork@theavenueconcept.org including:
Artist bio.
Contact information (mailing address, telephone number)
Artist statement.
Website link and/or your art social media accounts.
Cover sheet with artwork title, size, medium, valuation, year of completion, and location of artwork.
up to 10 images that represents available artwork. Image file should be labeled artwork title, a comma, and the artist's last name. Example: Angel of the North, Gormley
Convocatoria Para Esculturas en el Espacio Público 2022