Care for the Square (Spring Edition) will celebrate Trinity Square with tree planting, gardening, street painting and more.
On Saturday, May 4, The Avenue Concept will be partnering with Trinity Square Together to stage (what we believe will be) the largest street painting in Rhode Island. This community paint is part of Care for the Square (Spring Edition), a neighborhood event to clean up and celebrate Trinity Square in Upper South Providence. From 9am-3pm, volunteers will be planting trees, constructing gardens and – here's where we come in – painting a giant street mural on Hayward and Somerset Streets around the Salvation Army building (see below).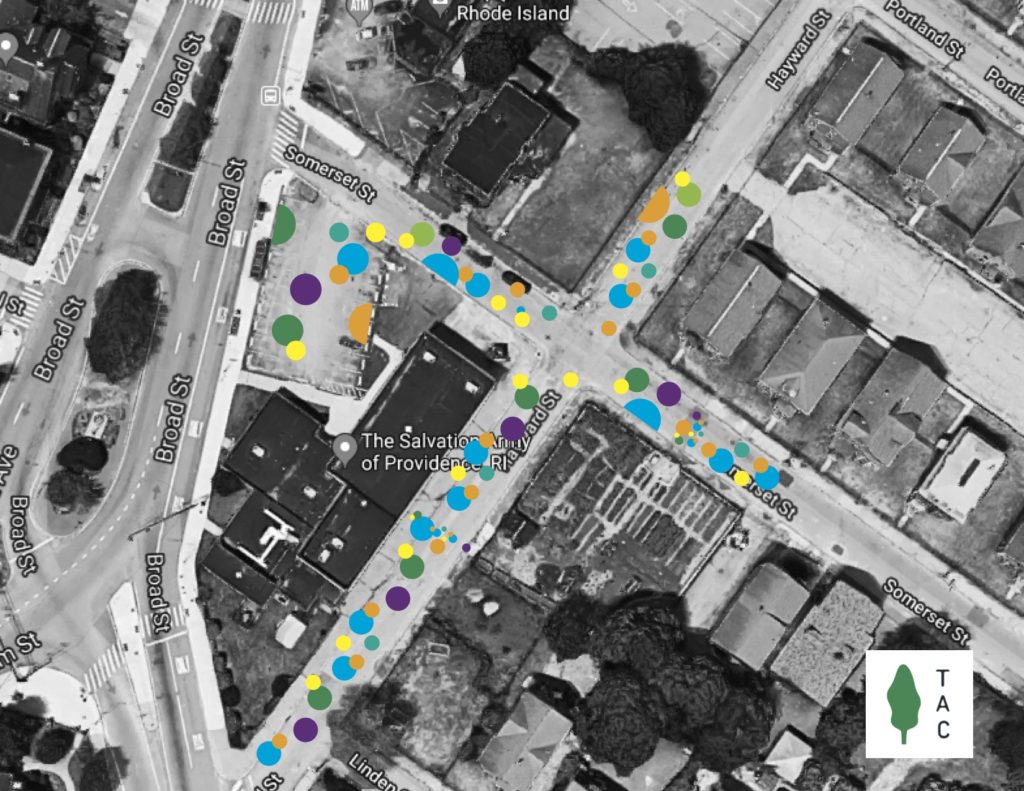 Artist Forrest Curl, who previously worked with us on a crosswalk painting project at Mount Pleasant High School will be on hand to help guide volunteers through the process of painting a simple polka dot pattern. Anyone is welcome to volunteer, it's a family-friendly project and no artistic ability is required. We're simply painting by numbers. Mayor Elorza will be joining us around 11:30 and even he plans to grab a brush.
As a bonus, this weekend we'll also be installing Providence's first public selfie wall. We're not going to tell you exactly where it will be – finding it is half the fun – but if you can find your way to Care for the Square and you recognize this mural we did with artist Mik Shida back in 2015, you're hot on the trail of it. Find the set of magic wings, take your selfie, and be sure to tag us @avenuepvd and use the hash tag #avenuepvd.
We hope to see you at Trinity Square on Saturday. Wear your painting clothes.